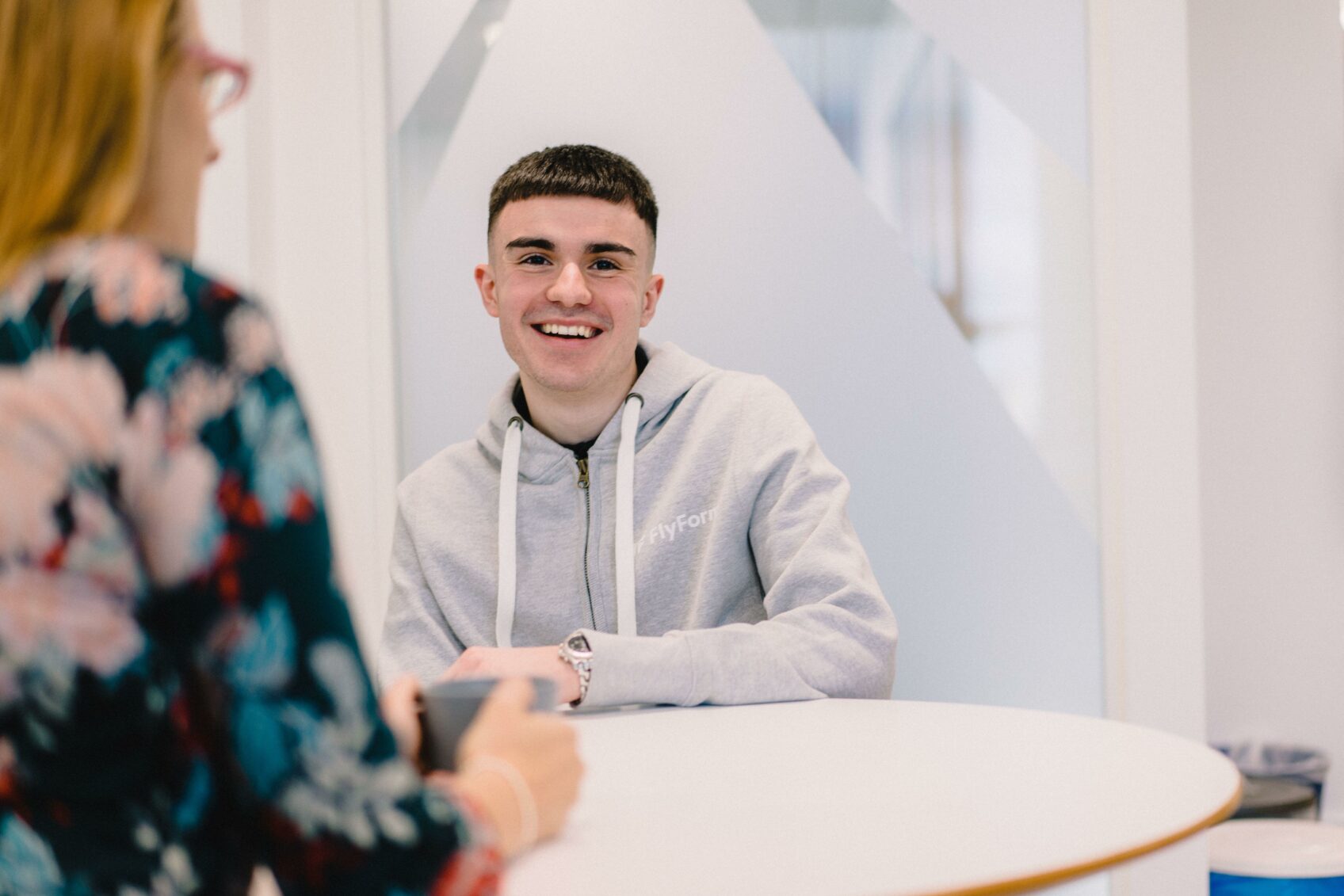 Be part of the team.
As a successful, fast-growing ServiceNow partner, we want A-players who want to make a difference to join us. We invest in our people and live by our values.

FlyForm offers a unique people-centred culture where everyone shares in the success and has an opportunity to make an impact.

Everyone at FlyForm is unique and recognised, not just another number.

Think you're a good fit for the FlyFam?
We're always looking for talented people to join the FlyForm family – fondly known as the FlyFam.

But what exactly do we look for in potential candidates?
Being a FlyFormer is a unique blend of knowing your craft and being a good egg. From a ServiceNow perspective, we're keen to hear from you if you have experience of:

Coding/scripting languages such as Javascript, HTML, CSS and XML
ServiceNow modules such as ITSM, ITOM, ITBM or CSM
Agile development
ITIL processes, incident, problem and configuration management
Working within a consultancy, partner or public sector environment
ServiceNow Development or Administration
Come work for a trusted ServiceNow Partner
Supercharge your ServiceNow career
We offer a variety of specialist ServiceNow positions across Technical Consultants, Business Analysts, Solution Architects, Engagement Managers and more.
Access unique ServiceNow Partner benefits
Get sight of new features and functionality before they go public. Access a range of ServiceNow training and development opportunities to keep your skills and knowledge sharp.
Gain an excellent team to support you
ServiceNow is all we do, but it's not the reason we're so good at it. We work together as a team, forever learning and helping drive each other – and FlyForm – forward.
Our ServiceNow Technical Consultants work to understand the client's requirements and then develop and configure the needed integration components, application UI, and workflows. They'll help with implementation, solution design, and ServiceNow configuration.
Solution Architects take a leading role in identifying best-practice architectural solutions for client projects and developing our internal ServiceNow capabilities. They regularly support sales with client meetings, proposals, and statements of work – taking ownership of client solutions and ensuring they're feasible, up to scratch and fit for purpose.
Our Business Analysts form a bridge between our technical teams, project management, and a client's needs. They communicate client process and business requirements, as well as identify areas for improvement with accounted pros, cons and risks. Business Analysts help pull together all the required documentation, such as workshop agendas, presentations, gap analysis reports, process flow diagrams and more.
We work with ServiceNow to support their NextGen Programme, a 12-week boot camp for people looking to get started with ServiceNow. We present to the trainees on ServiceNow and offer opportunities to apply for our entry-level roles to help kickstart their ServiceNow careers! Find out more about the programme here.