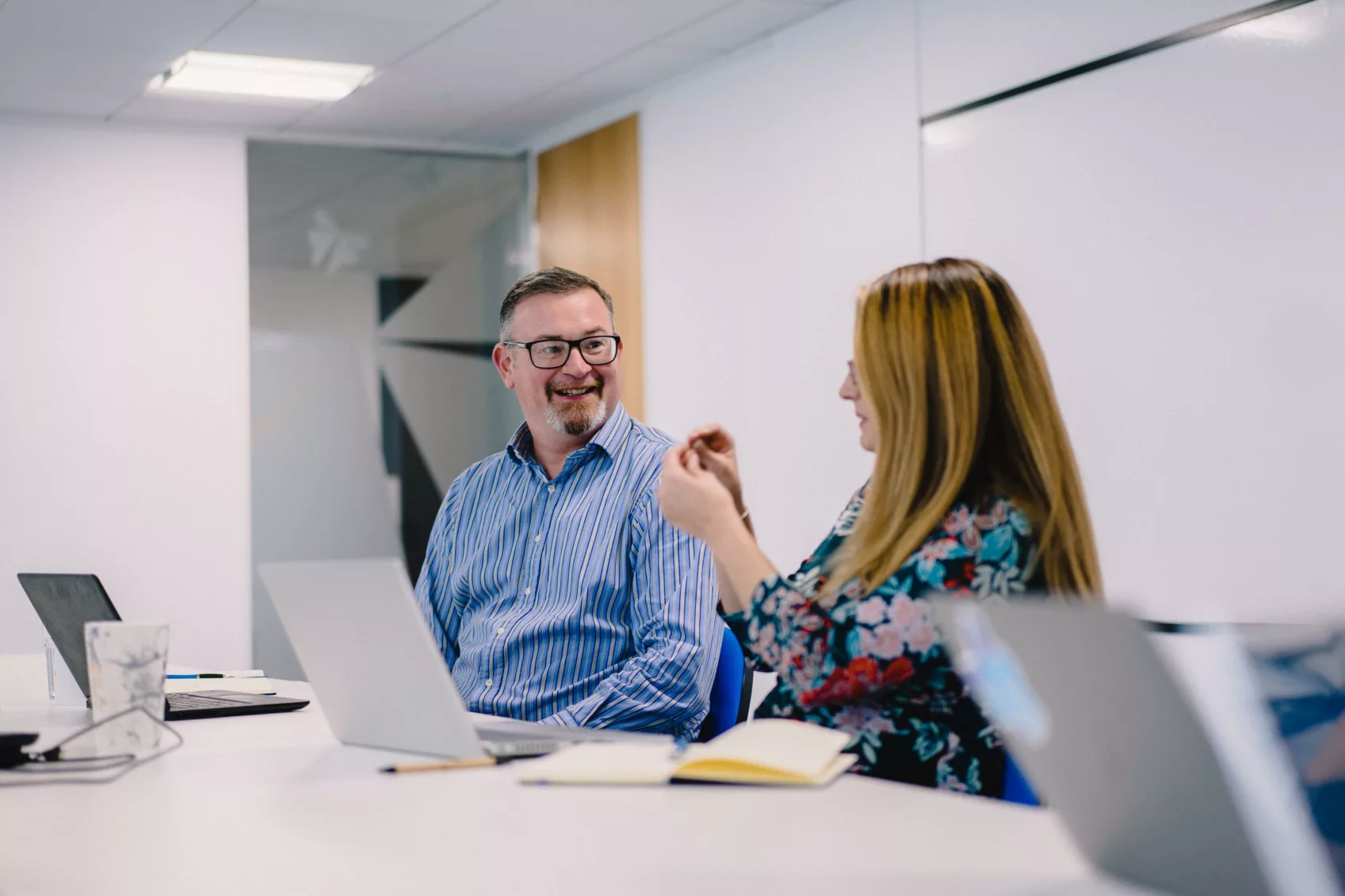 Elevate your IT infrastructure with ServiceNow
At FlyForm, we deliver a faster deployment, using the best ServiceNow functionality, to deliver the business value you need – without unnecessary implementation costs that are difficult for you to maintain.
We take the time to understand your unique requirements and tailor a solution that ensures you get the full value out of your ServiceNow investment.
Our ServiceNow Elite Partnership
How we implement ServiceNow
When delivering a ServiceNow implementation, we embrace ServiceNow's Now Create Methodology – built on ITIL best practices and Agile – to understand your business and its supporting landscape. This ensures we configure the core database to accurately represent your systems and processes.
As your partner, we'll make sure ServiceNow delivers the value you expect; whether that's improved workflow accuracy, increased turnaround times or an integration that stops your team from having to swivel-chair between systems.
All our consultants are ServiceNow certified and committed to the platform. They refine existing skills, stay current with ServiceNow best practices and continuously expand their areas of expertise to deliver the very best solution for you.
By building a solid foundation for your ServiceNow instance, our team can take advantage of the platform's modular architecture to deliver discrete functional capabilities as each is ready. By delivering incremental functionality, we accelerate your return on investment and maximise the value created across your organisation.
For each element of functionality, we assess the best tools to use – whether out-of-the-box capabilities or custom development – and design our solutions to work as independent modules, contributing immediately to the value of your ServiceNow implementation.
Our approach of starting with the foundation ensures the platform's stability and allows it to evolve alongside your organisation.
As your business scales, your FlyForm-implemented ServiceNow platform will be ready to adapt and grow with you, on the same foundation, delivering ever-greater value as it automates more processes, allowing you to focus on what you do best.
ServiceNow implementation methodology
1. Initiate
We get to know your organisation to understand exactly what it is you want to achieve with ServiceNow. We'll lay the groundwork, prepare the delivery team and formally kick off the project.
2. Examine
We'll run workshops to discover your current processes and working practices. We'll identify how ServiceNow can help – and what needs to be in place for it to meet, or even exceed, your needs.
3. Plan
We'll design and scope the project timeline and requirements to get the implementation underway. You'll get a breakdown of what will happen and when, so you know what to expect.
4. Create
Using Agile sprint cycles, we'll get ServiceNow up and running to support your business objectives and provide transparent reporting so you can see the progress being made vs. timeline.
5. Transition
We'll perform user acceptance testing (UAT) and check the platform is adopted successfully before proceeding with go-live and post-go-live support to ensure a smooth transition.
6. Wrap up
When the implementation is complete, we'll do a wrap up to ensure you're happy and everything's working as it should as well as discuss any future work you'd like us to support on.
Work in the public sector? Explore our GDS Toolkit for ServiceNow
Our GDS Toolkit helps you easily create efficient citizen-facing services with a fully GDS-aligned portal experience that leverages the full power of the ServiceNow platform.
Discover the ServiceNow GDS Toolkit
ServiceNow implementation FAQs
ServiceNow implementation is the adoption of the ServiceNow platform in order to use one or more of the ServiceNow products or 'modules'. It involves the assessment and integration of your existing IT infrastructure with the cloud-based platform to create a single system of record and manage your organisation's IT in one place.
The ServiceNow platform is a key investment for any organisation looking to stay competitive in today's cloud-driven economy. It provides a single platform to unify and manage your entire IT infrastructure and services – offering opportunities for better integration, automation, reporting and governance.
Used by more than 80% of the Fortune 500, ServiceNow continues to expand its service offerings with new products, increasing its value as one platform to manage all of your IT – and we can help you take full advantage to transform how your organisation operates.
Our recommended approach for implementing ServiceNow is to seek the support of an established ServiceNow partner, such as FlyForm. That way, we handle all the heavy lifting and have the required technical knowledge to ensure a successful implementation. This means you'll get the solution you need, delivered according to best practice, much more efficiently than trying to go it alone.
This very much depends on the scale of the implementation and what you're trying to achieve. The length of a ServiceNow project will vary according to the products you're adding, whether you have an existing ServiceNow instance, and what existing solutions you need it to work with.
There are also wider business transformation and change management elements to consider. These are important parts of the process to ensure your implementation matches up with the overall business goal you're trying to achieve. This takes into consideration your existing processes and any changes required, as well as training and adoption to empower your people to get the most out of the platform.
See who we've helped with a ServiceNow implementation
Over the course of 4 years, FlyForm and ServiceNow worked with DVSA on an ambitious digital transformation journey that delighted their end-users and the set the agency up for sustainable future growth. This delivered a 74% increase in user satisfaction after two months, a 170% uplift in self-service incidents, and a single point of initiation for all new-starter processes.

An ambitious five-year growth plan spurred TIP Trailer Services into action to put their IT processes through a digital transformation and introduce a new custom app for their global team. Armed with extensive knowledge on change and development, FlyForm delivered a custom app solution that not only met the client's complex immediate requirements but also set them up for future growth.
Our Success So Far
75

A-Players in our team

Building the best company hinges on hiring the best people. Our team of FlyFormers come from a wide variety of technical experience, background and personalities. Together, we work closely to deliver the ultimate ServiceNow experience to our clients.

900+

Implementations Completed

We've delivered hundreds of ServiceNow implementations with wide-ranging levels of complexity. We've worked with UK companies of all sizes across the private and public sectors.

4.7

Our ServiceNow CSAT Score

We take pride in delivering perfect projects, which is reflected in our customer satisfaction scores. FlyForm is consistently amongst some of the highest-ranking CSAT scores in the world, within the ServiceNow Partner ecosystem