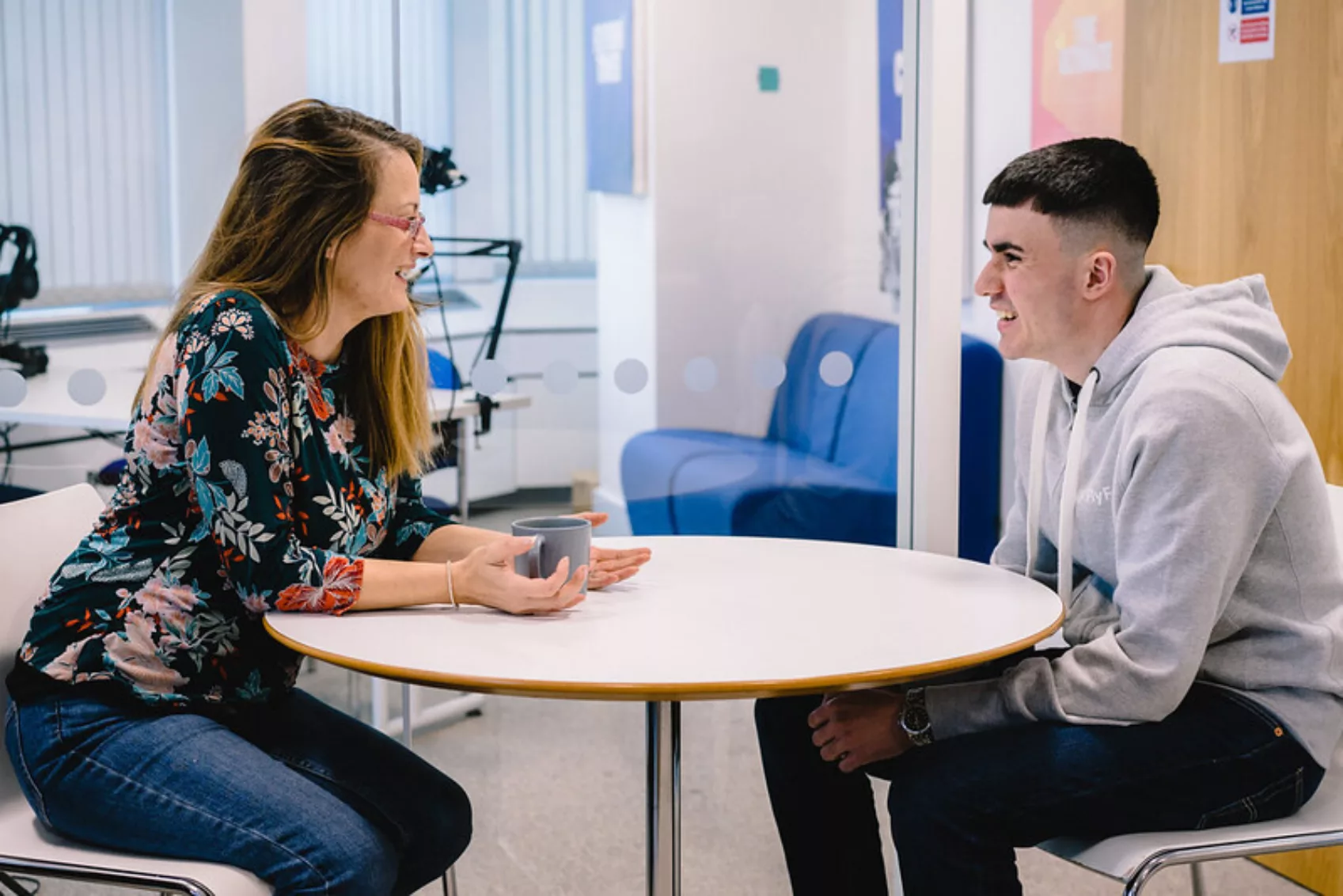 Today's Hybrid Workplace
Undoubtedly hybrid working is now here to stay - which of course leaves more and more organisations unable to ignore those places where the home office and work office don't quite join up as well as they should. And from disconnected work environments to inefficient support systems to less-than-easy facilities management, there are plenty of pain points that remain as a hangover from 2020's hasty but essential move to hybrid working.
Happily, using ServiceNow Workplace Service Delivery (WSD) FlyForm can help alleviate these issues and remove the barriers with which many organisations are struggling - creating a seamless hybrid experience that effortlessly integrates physical and digital workplaces and delivers an optimum employee experience.
Get in touch
Effortlessly Connect Digital And Physical Workplaces
Make Desk Booking Easy
Empower employees to manage their own hybrid work week and encourage in-office collaboration with ServiceNow Workplace Reservation Management. The self-serve desk and room booking function enable employees to easily search, reserve and modify reservations - as well as find colleagues - all with the click of a button.

Simplify Facilities Management
Better understand your facilities usage and management requirements with Workplace Service Delivery. Use Space Insights to optimise floor space, office use and spending, Workplace Reservation Management to streamline service requests such as catering and room configurations, and Workplace Case Management to accelerate the resolution of reported issues.
Streamline Guest Welcomes
Employees can easily invite and register guests, whilst simultaneously arranging desk reservations for them. And the visitor experience is improved too - visitors can receive with automated communications before their arrival, making for a straightforward, hassle-free experience.
...For All The Benefits Of A Truly Hybrid Workplace
Increase Employee Happiness & Wellbeing
The adoption of automated processes leaves employees free to focus on more meaningful and valuable activities, delivering plenty of efficiencies and removing frustrations. Giving employees the tools needed to efficiently manage their own hybrid work week can improve employee happiness, wellbeing, and productivity.
Create A Better Connected Workforce
WSD enables collaborative working. Real-time desk reservation and mapping mean employees can easily navigate seating arrangements and employees can share their reservation itineraries to easily book space next to each other. Better connected, more personal experiences all-round.
Drive Efficiencies From Your Space
Not only does WSD facilitate collaborative working, but it gives organisations insight into space utilisation and capacity trends. Workplace Space Management helps you to effectively measure office and workspace use, control capacity, encourage planning, and ultimately manage property spending.
Workplace Service Delivery FAQs
Workplace services refer to a set of services that are designed to enhance and optimise the workplace experience for employees. These services typically include a combination of technology, processes and people-oriented services that are aimed at improving the productivity, efficiency and satisfaction of employees in the workplace.
Digital workplace services are a subset of workplace services that focus on delivering technology-based solutions to employees in the workplace. These services are designed to enhance productivity, collaboration, and communication among employees, as well as improve the overall employee experience.
Workplace service delivery refers to the process of providing workplace services to employees in an organisation. This includes a range of services, such as IT support, facilities management and human resources, as well as digital workplace services such as collaboration tools and mobile device management.
4,600 Employees | 20 Locations
Explore how FlyForm successfully helped this large organisation transform their hybrid services to create a happier, safer workforce - and a more collaborative workspace.
Read The Case Study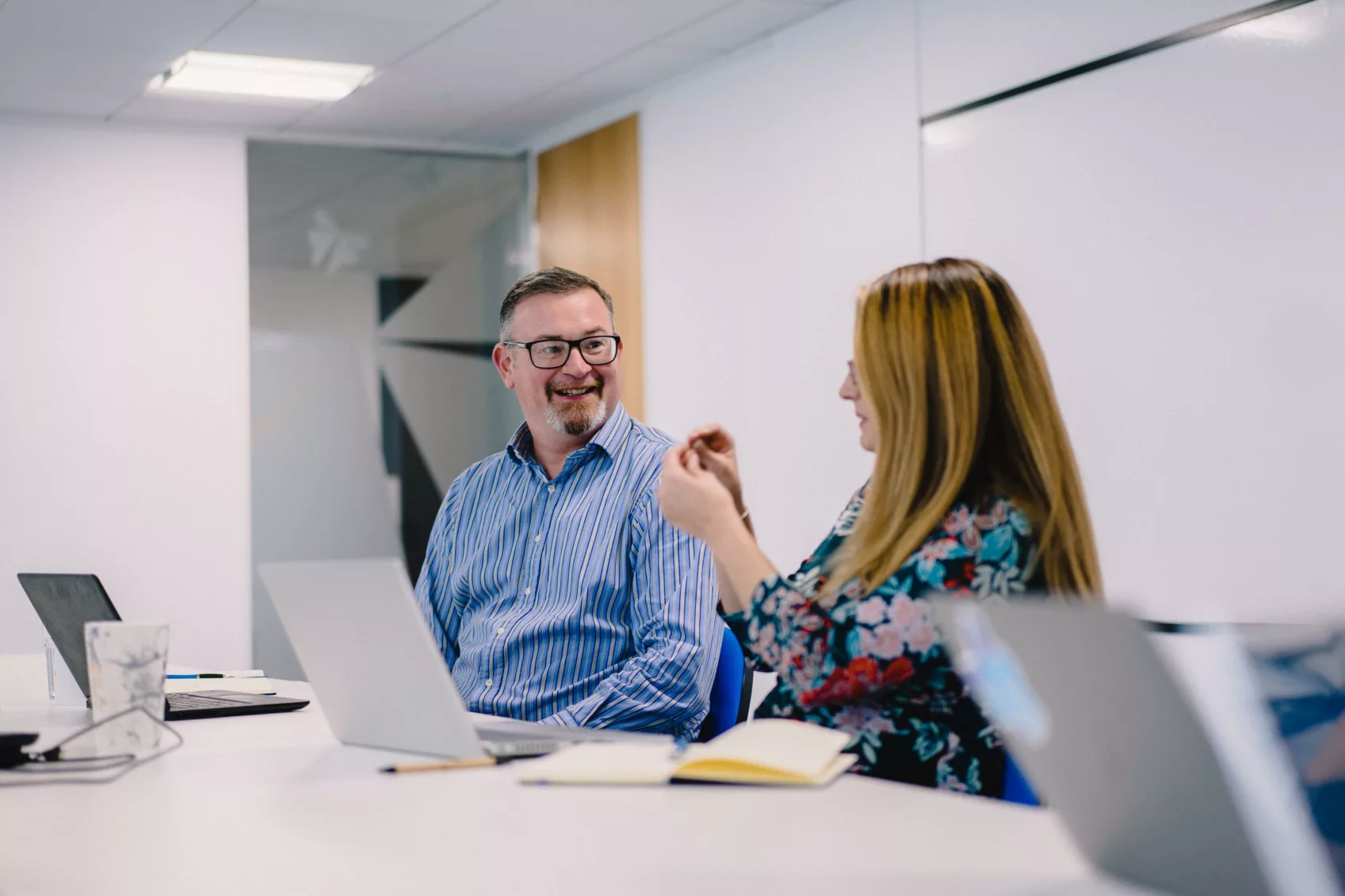 Find out more about Workplace Service Delivery with Technical Team Lead, Ryan Duce