FlyForm exists to positively impact the world. When the opportunity arose to use our resources and ServiceNow knowledge to transform a nutritional healthcare unit in South Africa, we couldn't let it pass us by.
One in five children in South Africa will grow up stunted due to malnourishment and a lack of food security – and many who reach adulthood won't live past 65.
In the rural province of Limpopo, 200 kilometres northeast of Johannesburg, South African NGO, Ndlovu Care Group, is working hard to combat the immediate effects of malnourishment and create a brighter future for its poverty-stricken populace.
In May 2021, ServiceNow invited us to support the digitalisation of Ndlovu's Nutritional Units. This project aimed to replace Ndlovu's pen-and-paper process for delivering and tracking treatment with a custom ServiceNow application.
This app would not only allow Ndlovu to reach and treat more children but also generate accurate data that could be used to measure and improve Ndlovu's impact on the region.
Ndlovu wants to prove that by tackling malnourishment at a young age, by the time a child reaches adulthood, the outcome is much more positive. Ndlovu's overall mission is to create healthy, responsible and employable South Africans – and, with a little help from us, ServiceNow will play a key part in achieving that.
Building a first-class app for the third world
As this was a completely new, highly customised application, the first step was to identify how best to make it suit Ndlovu's unique needs.
Charities don't typically have an abundance of IT resources, and Ndlovu was no different with an IT team of one. So, the app had to be highly automated to make it easy to maintain and manage.
It also needed to be user-friendly as its primary users would be Community Health Workers operating out in the field.
This came with an additional challenge because there are large blackspots without wi-fi or internet coverage in Limpopo. This meant we had to carefully consider how captured information would be retained offline and then automatically updated once signal was restored.
We conducted a thorough business analysis of Ndlovu's processes to better understand what the app needed to achieve and the challenges we had to overcome. Out of that process, we created a high-level business change plan that would ensure successful deployment and adoption.
This plan covered five key areas:
Adoption: The app needed to be user-friendly so Community Health Workers could quickly pick up and start using it.
Offline functionality: The app needed to function in areas without any internet coverage or wi-fi signal.
Device access: We needed to identify which devices Ndlovu had available and what would need to be procured for the app to be fully adopted and used.
Device security: Devices using the app – and the data contained on them – needed to remain secure in the event of a theft.
Testing and training: Supporting documentation and training needed to be simple with no complicated technical terms or concepts to ensure it was easy to understand.
With the project and challenges outlined, we got to work.

Watch the video below for an interview with Ndlovu's Hugo Tempelman on how the app will benefit its nutritional programmes.
Delivering a tool for real change
Over the course of seven months, a core team of seven FlyFormers (and many others!) volunteered to assess, plan, develop and deploy the new Ndlovu app alongside their day-to-day projects and life at FlyForm.
When necessary, many at FlyForm worked on the project in their own time to make sure it delivered what was required. We're immensely proud of the dedication and support our team showed in making the app the very best it could be – they were determined to take this opportunity to make a difference to so many lives.
Once the app development was completed in May 2022, this was followed by a month of user testing, training and implementation before going live in July 2022.
With the app in place, Ndlovu could begin using it to admit, record and track patient progress through its nutritional health programmes. From a single interface, Community Health Workers can now easily manage medical screenings, home visits and more.
From an operational perspective, this is a huge improvement, but it also provides them with rich data and actionable insights – a key result Ndlovu was looking to achieve.
Presented in easy-to-understand dashboards, Ndlovu can now quickly understand the impact its nutritional initiatives are having. This helps identify opportunities for investment to target areas or issues where Ndlovu can have the most impact on reversing malnutrition and creating a brighter future for thousands of children and families in South Africa.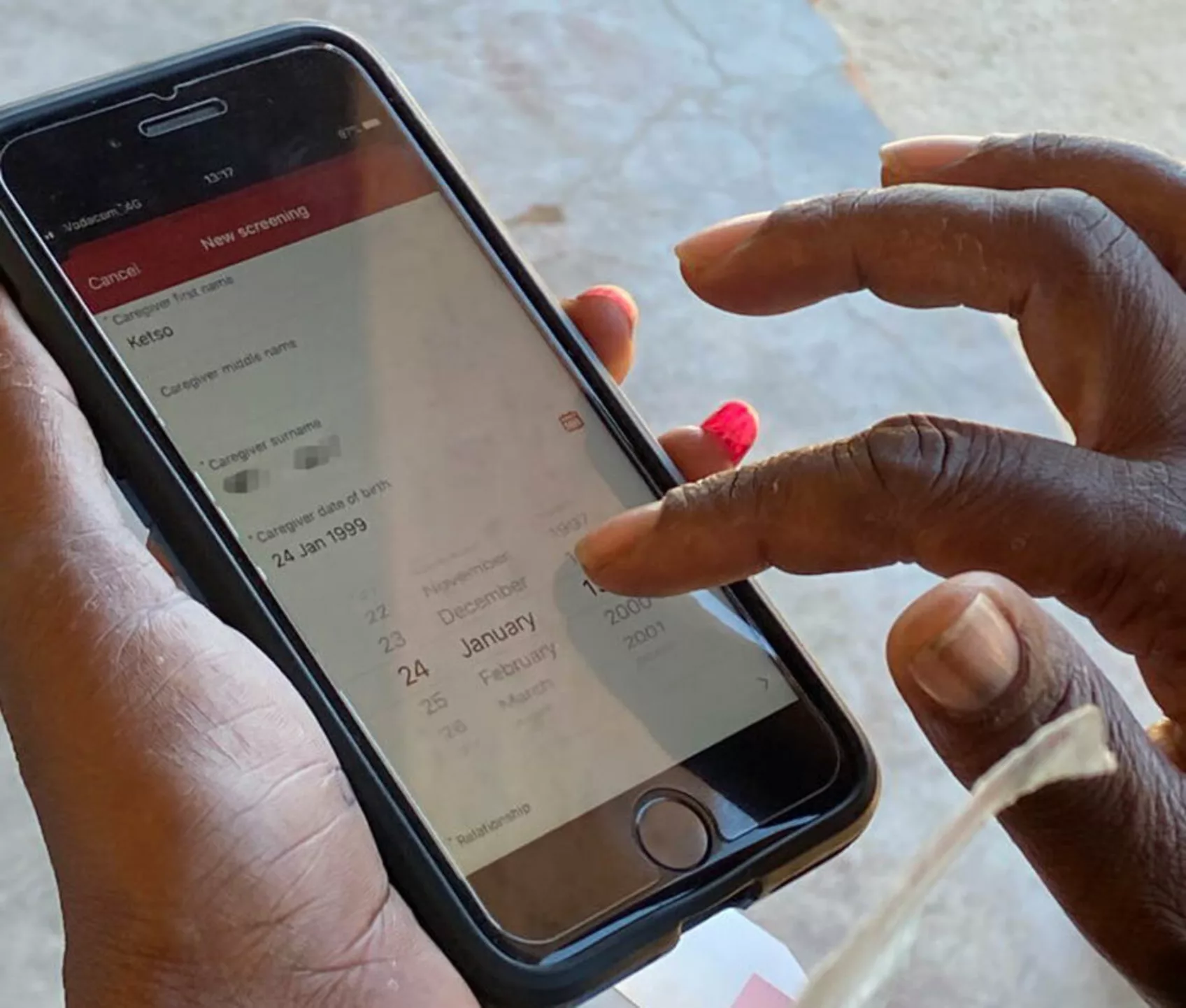 Combating poverty with hope and opportunity
The app has been a resounding success, drastically increasing the availability and efficiency of Ndlovu's service to the communities of Limpopo.
By empowering Ndlovu to deliver its services to more children and young adults, the app is helping Ndlovu bridge the poverty gap and provide a much-needed resource – hope.
Six months after the app went live, we visited Ndlovu to see how they were getting on. Feedback from the Community Health Workers who had been using the app was overwhelmingly positive.
Though initially hesitant to move to this new way of working, they now can't wait to move more of their processes to ServiceNow to further innovate and improve how they deliver services to their local communities.
Seeing the app in action really brought home the great work our team had done and the tangible difference it was making to hundreds of lives in Limpopo.
We accompanied Debbie Ditshego, one of Ndlovu's Community Health Workers, on one of her home visits. Using the app, she was able to diagnose two children as malnourished and easily admit them into the nutritional programme to begin treatment and support a return to good health for both the children and their mothers.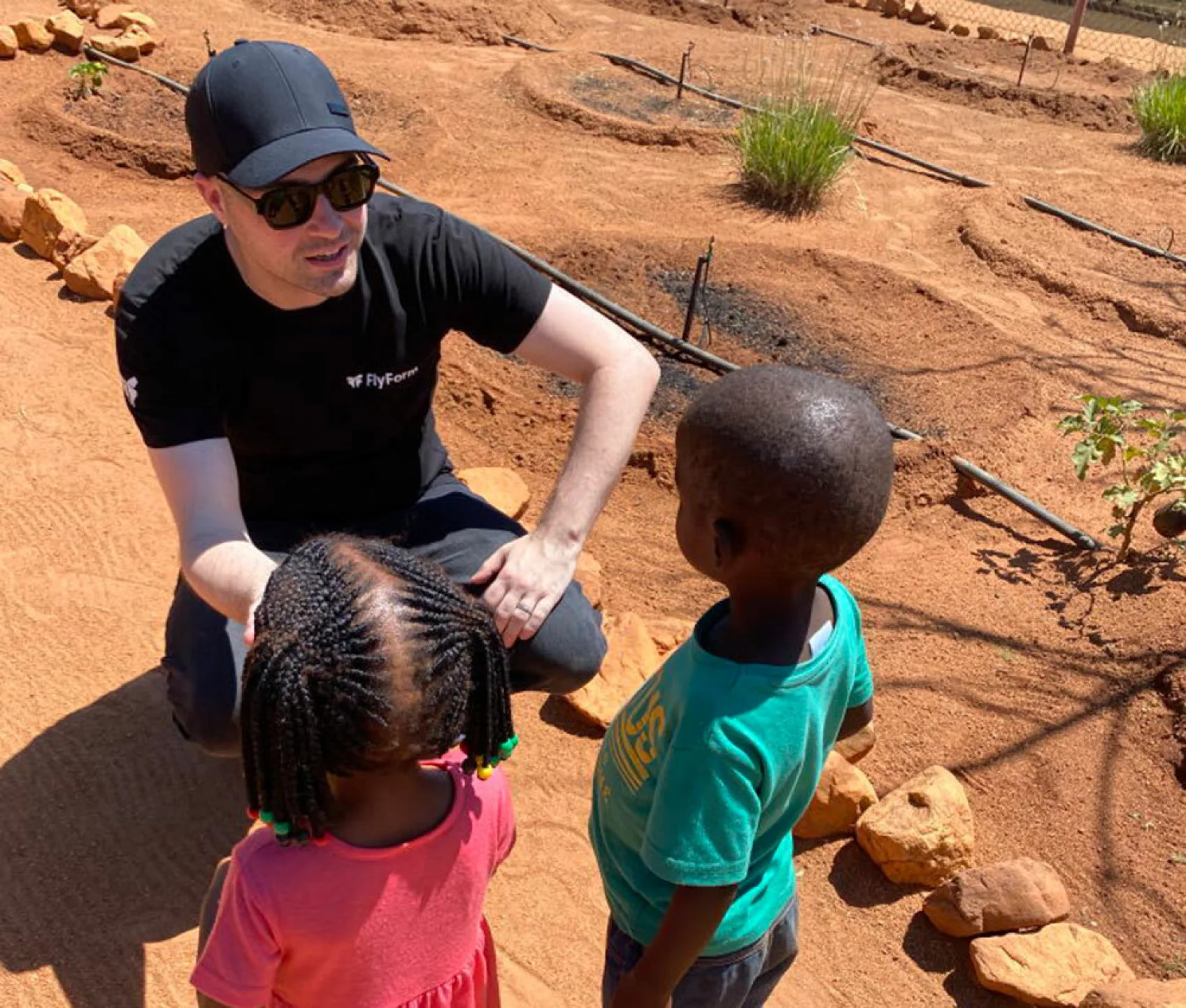 A template for others to follow
The Ndlovu app has been so successful, ServiceNow is now looking at turning it from a purpose-built app into a scalable generic app that can be adopted by other NGOs around the world.
At FlyForm, we are incredibly proud to have supported a cause that aligns so closely with our values and purpose.
We hope that Ndlovu's success showcases to the world the incredible benefits that can be achieved when good technology, processes, and – above all – people, come together to make the world a better place.