We caught up with Emma Wilcox, one of FlyForm's Engagement Managers, to find out what she loves about the role and what advice she'd give to anyone considering joining the FlyFam.
You can have the tech, you can have the teams, but without a good Engagement Manager, projects can often stall, underdeliver or fail entirely.
At FlyForm, we're fortunate to have a talented team of Engagement Managers who act as the conduit that connects every element of a client project – keeping it on track and ensuring everyone knows what's going on and when.
We recently sat down with one of our Engagement Managers, Emma Wilcox, to find out more about her experiences at FlyForm and what she loves about her role.
Hi Emma! Could you give us an introduction to yourself, how you came to be here, and your role at FlyForm?
Hiya, yep, I'm Emma and I joined FlyForm in October 2021 as an Engagement Manager.
Before joining FlyForm, I worked for the Government as an IT Capacity and Certificate Manager and prior to that as an IT Communication and Engagement Manager. And before that, I worked in tourism and development.
I heard about FlyForm from a colleague in a previous role. He showed me FlyForm's website, and I just remember thinking, "Wow, FlyForm have a core value to 'be nice & respectful'" (this has since changed to 'Be a Good Egg').
Throughout my career to date, I have never seen or heard of a company value like that. That particular value intrigued me to find out more about FlyForm.
Everything I read and researched about FlyForm was so positive. And it was because of these findings, I applied for the role of an Engagement Manager. At the time, I wasn't even looking for a job!
As for the role itself, Engagement Managers, ultimately, are responsible for keeping projects on track and providing the overall vision and direction throughout the project lifecycle. We're the main contact, facilitator and driver of our client's projects.
Great, thank you, Emma. How have you found your time in the role so far?
Truthfully, I did struggle a bit when I first joined, mainly because I had never worked in the private sector before and needed time to adjust to new ways of working.
I also suffered from a serious case of imposter syndrome. I was very hard on myself when I first joined, as I wanted to be able to do everything straight away.
Thankfully, when I started at FlyForm, I was assigned two amazing work buddies, Linda Plant and Mitch Shadwell.
Both of them took the time to explain things to me and Linda created a really great training plan I could work from. The plan was tailored to my needs, which really helped me learn about FlyForm and our project methodology.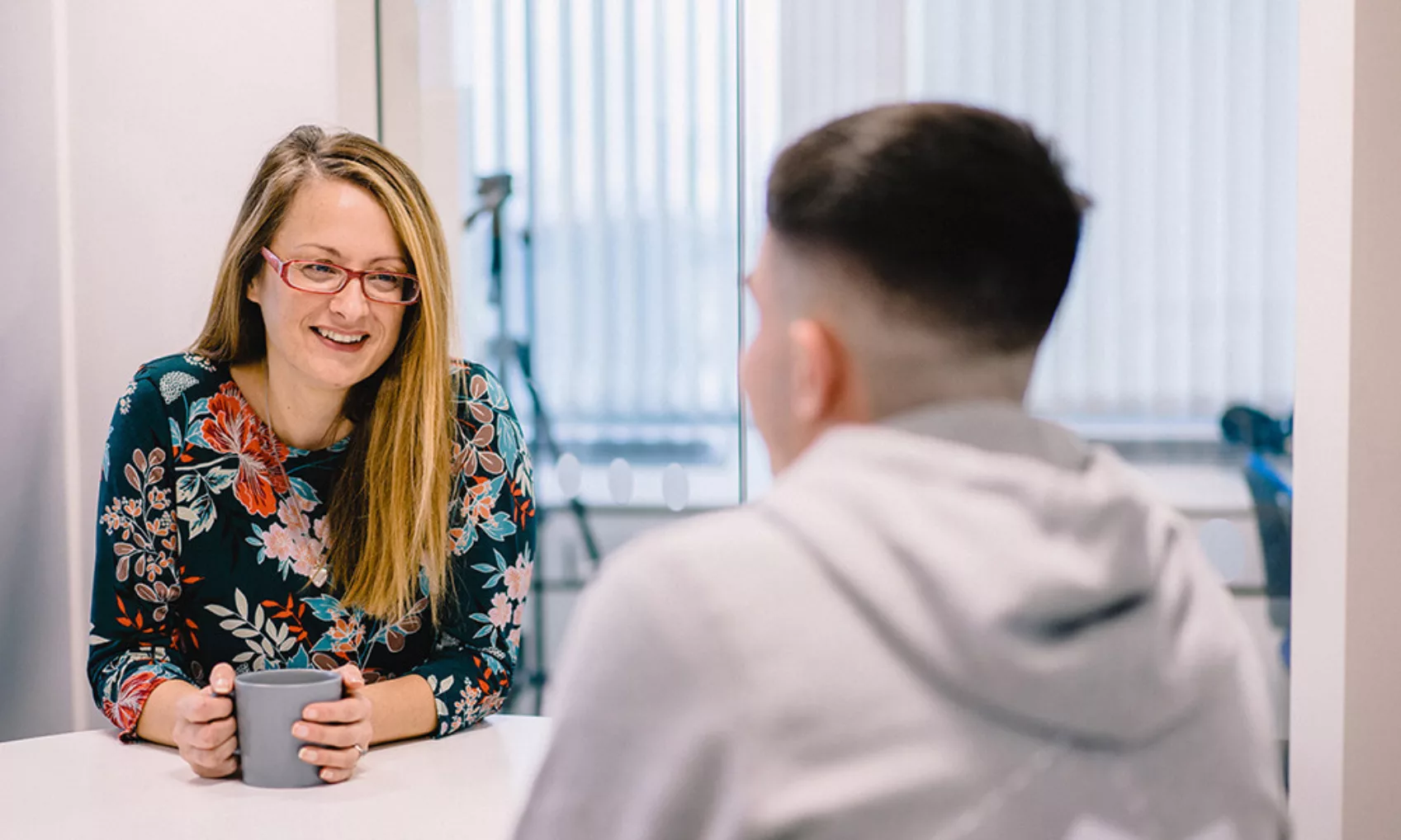 We're glad to hear your buddies helped you settle in! So, what might a typical day look like for you?
It's a job where I get to use all of the skills I've learnt throughout my career, such as relationship building, leadership, communication, engagement, problem-solving, effective decision-making, project management, ServiceNow and IT service management.

Having worked in government roles and IT environments really helps, as many of the clients I work with are from government organisations.
No two days as an Engagement Manager are the same, and most of my time is spent communicating with my clients and project teams. I spend a lot of time talking to them about their project deliverables and requirements.
My days usually depend on what stage of a project I'm on. For example, the project that I'm working on now is in the sprint development stage, so today, I have been peer-reviewing user stories (client requirements to do with a software product).
The purpose of a peer review is to check that everything is working as it should and to identify mistakes as early as possible. I love this stage, as I get to see what our amazing FlyForm technicians have created for our clients.
Sounds busy! Outside of your day-to-day, what do you enjoy most about working at FlyForm?
Hands down, it's the people. Everyone who works here is so lovely and they all work so incredibly hard.
This really is a place where you can be yourself and make a difference.
As well as being an Engagement Manager, I'm a FlyForm Wellbeing Ambassador. This is a role that I absolutely love. A Wellbeing Ambassador is someone who has an interest in actively supporting the wellbeing of others in the workplace.
We have around 15 Wellbeing Ambassadors across FlyForm, all representing different areas of the company.
What advice would you give anyone thinking about joining FlyForm as an Engagement Manager?
If you want to work in a place where you can genuinely make a positive difference, meet great people and learn about ServiceNow, then I would say you should definitely consider joining us at FlyForm.
Sound like something you want to be a part of? Join us!
We're always looking for talented people to join the FlyFam. If you like the sound of joining us as an Engagement Manager or perhaps want to join us in another role, why not head to our careers page and see if the perfect role is waiting for you?

FlyForm, an elite ServiceNow partner, excels in delivering top-tier HR Service Delivery through the implementation and optimisation of ServiceNow HR Service Delivery (HRSD), a platform that simplifies and automates a vast range of human resources tasks, leading to more efficient HR operations and improved employee experiences. With a sharp focus on IT Operations Management (ITOM), our proficiency in proactively identifying and resolving operational challenges ensures a robust IT infrastructure, preventing disruptions and facilitating uninterrupted operations.