Hiya, I'm Tom Collis, FlyForm's IT manager.
In my day-to-day, I'm responsible for managing FlyForm's IT systems as well as ensuring that we maintain compliance with ISO9001, ISO27001 and Cyber Essentials.
In a nutshell, I help provide the IT solutions and improved processes that allow us to deliver the ultimate ServiceNow partner experience for our clients.
As a new(ish) starter at FlyForm, I wanted to spend some time looking back over my first few months and reflect on what made joining FlyForm such a good experience.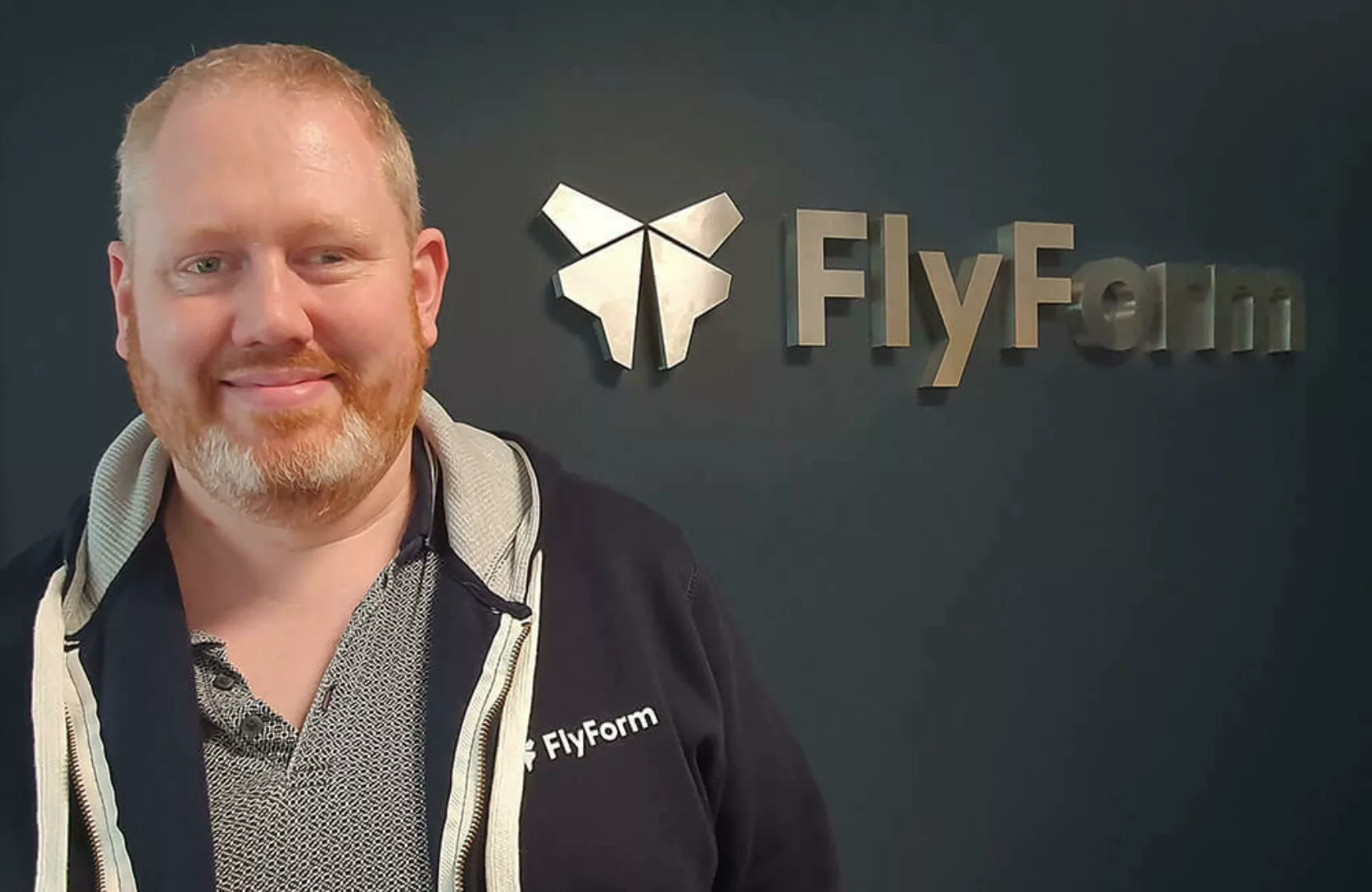 Finding FlyForm
I'd been on the lookout for a new challenge for about two years when a recruiter reached out with a potential job role at FlyForm. Ideally, I wanted to find a job I would enjoy, but also one that spoke to my values and offered a positive culture and work environment.
Something in the first paragraph of the job ad caught my attention: "Are you tired of working at a large, clunky organisation where you struggle to make a meaningful impact?"
As an employee, I didn't want to be seen as dispensable. I wanted to stand out and be an important part of a team and, on paper, this seemed to be the opportunity I'd been waiting for.
Joining the team!
The interview process took place via video call, but I never once felt uncomfortable and it was a nice balance of professional but also relaxed.
I was greeted by Managing Director, Rob Rees, who said jokingly: "You didn't dress up just for me did you?". This helped put me at ease immediately.
What stood out to me during the interviews were the visions, objectives and targets FlyForm has. It struck me as an ambitious organisation with strong values and realistic goals I could get behind.
Having been recognised as one of Wales' fastest-growing companies and now targeting £21 million turnover in 2023, FlyForm clearly has an idea of how it wants to grow – and is on the lookout for good people to help it get there.
With a clear vision for the future, there was an obvious opportunity for me to take my love and interest in technology and apply it to making FlyForm the best it could be.
Day one
Once I'd decided that FlyForm was indeed the place for me, I finally set foot in the Cardiff office on my first day. Despite the office being new and unfamiliar, I quickly felt at home.
I received a warm welcome from everyone in the office, which made me feel included and a part of the team straight away.
One thing that stood out to me was the level of trust and respect extended to me right out of the gate. My opinions were listened to and my thoughts were encouraged – I was here to do a job and everyone trusted me to do it.
But it wasn't all work, I soon got to know people throughout the business, discovering common interests and getting to know them as people, as friends.
Having this level of trust and friendship is very important to me and it's something my previous role didn't offer. Everyone at FlyForm wants to do their best and works really hard, but there's also space to socialise and have a chat, which really helps build those bonds and ultimately results in us working together more efficiently.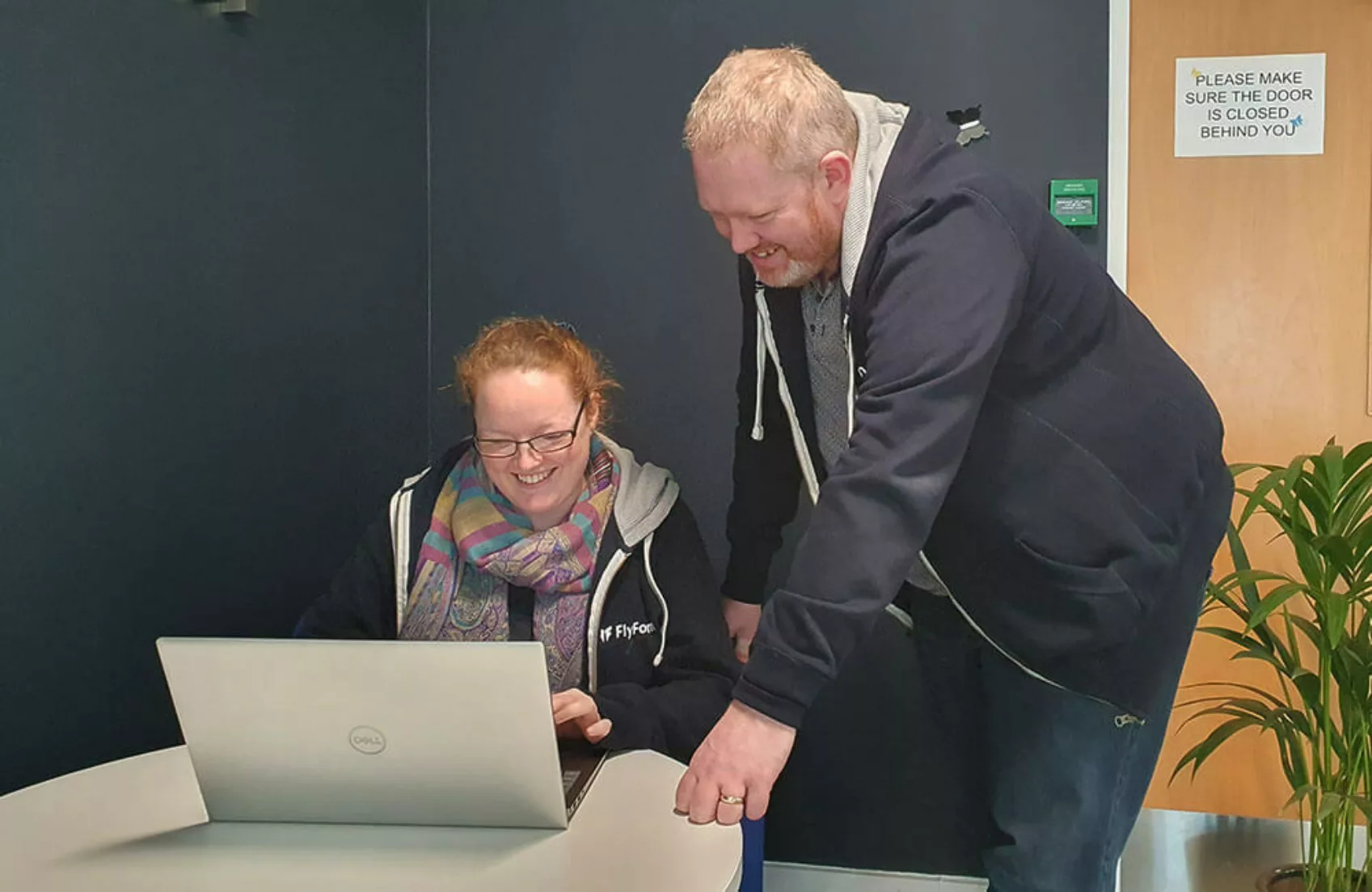 Life as part of the FlyFam
As I settled in and got stuck into my day-to-day as IT Manager, I came to appreciate the additional benefits that come from being a part of the FlyFam.
For example, having a day off on your birthday, I think that's a really nice and personal perk in FlyForm.
The Thursday lunches are another! Having a free lunch once a week is not only very generous, but it encourages people to come into the office and eat together. This helps build those relationships and create that feeling of being a team.
The quarterly events are another thing that stands out to me. These events reflect everything I love about FlyForm.
Held just before Christmas, our Q4 get-together saw us discussing company targets and the strategies to hit them. It was a great opportunity to see the growth and ambition of the organisation, as well as take part in some fun activities that generated a lot of laughs!
The party and celebrations that take place after the event are also something that I enjoyed. Being able to relax and celebrate our success with the people I work with every day is perfect. Everyone in the company is so involved and connected.
A great place to work
Overall, I couldn't be happier at FlyForm and this role has provided everything I wanted and more. It's truly special to be a part of such a young, fast-growing and ambitious business, with leaders as passionate and as hard-working as the staff.
If you want to do meaningful work, in a trusted and friendly environment, and with amazing perks and events then FlyForm is the place for you.
Sound like something you want to be a part of? Join us!
We're always on the lookout for talented people to join us at FlyForm. If Tom's experience has inspired you to consider becoming a part of the FlyFam, visit our careers page to see if there's a role waiting for you.